I have so many things to say.
Tennessee was incredible. I know hubby wants to apply for the fire department down there. We had amazing house-hosts, with their gorgeous southern hospitality and their kind, God-fearing hearts.  The food was incredible (ever heard of a Coca-Cola cake? Ohmy-tums needed) and I had my first Krispy Kreme (tums needed), and bacon every morning (more tums – I'm such a baby).  Graceland was… magical.  I now know the hype behind it all.  It's insane.  This honkin huge house (alliteration!) and you can only see the main floor and part of the basement.  And as you walked the grounds, you would think, wow, this isn't very private – wait a second. This is totally private. It's like a compound! Lovely.  I discovered 'Garden Ridge' and spent a fortune on Christmas decorations, like a glittery deer head.  And the grocery stores! I discovered 'Jiffy', 'Rotel' and canned 'green chilis'.  We found a 'Chipolte' (oh my word) and cheap medicine. And it's so pretty. Especially the Mississippi. I honestly don't know what I expected. Maybe a swampy river with tugboats and homemade rafts? (yes, I'm a dork)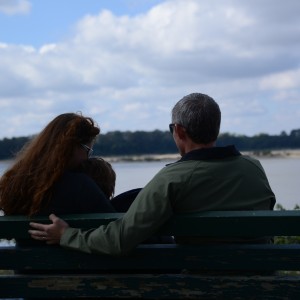 No rafts anywhere. Just a long strip of beach. I believe that is Arkansas across the river. Apparently, the river is extremely fast flowing and deadly.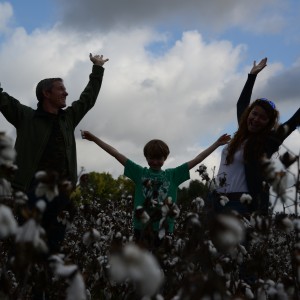 This is us in a cotton field. I've never seen a cotton field.  And do you know what it feels like? Cotton.  A cotton ball. It's weird.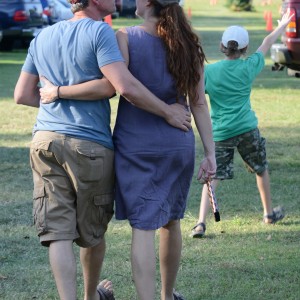 And this was lovely time too. We went to the Pink Palace flea market.  There were many gorgeous things to see, and it was about34C. Stinkin' hot.  And we had funnel cake for the first time. It's basically dough dropped into a deep fryer. It looks like a cooked intestine on a plate.
This is a great shot of all of us, but for some reason by bottom looks a lot larger than it actually is.  Just so you know.
We visited a bit of Memphis. Apparently, it's kinda sketchy and one needs to be careful.  As we drove with our hosts, the husband asked the wife if she had packed her gun. She said she left it at home. He told her she should keep it on her at all times.  I asked why they needed it. They answered, 'Because I've never had to use it'. Which is interesting. Definitely a whole different way of thinking.  Not wrong, just different.
And of course it took us forever to get home. It's a 20 hour drive. We did it in 30. We are very slow. No one should be stuck travelling with us, it's punishment I'm sure.   We are definitely going back. Maybe in the spring. If they'll have us… 🙂